The functional design is the outstanding feature of Welltherm's infrared heating panels. It integrates into any living/working environment and emphasizes your taste in interior design. Our heating systems combine all the positive characteristics of the infrared heating technology combined with elegance and your personal touch. Welltherm radiators enable cost-effective heating into a soothing, elegant and comfortable living/working space..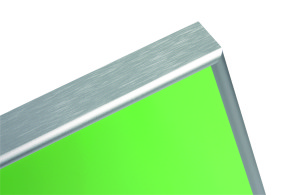 Standard finish is Black or White – Framed or Unframed.
Crystal Glass Matt Black or White – Framed or Unframed.
Mirror Finish – Framed or Unframed.
Ral Colour of your choioce – Framed or Unframed.
Image of Your Choice Framed or Unframed.
Panel: Dimensions (mm) Wattage (W) Voltage (V) Temperature (C) Weight (Kg)
A1 – 600 x 600mm 370w 230v 125c temp 10kg
A2 – 900 x 600mm 575w 230v 125c temp 14.4kg
A3 – 1200 x 600mm 780w 230v 125c temp 18.6kg
A4 – 1500 x 600mm 1000w 230v 125c temp 23.2kg
B1 – 900 x 400mm 360w 230v 125c temp 10kg
B2 – 1500 x 400mm 625w 230v 125c temp 16kg
Heatsphere.
The stylish Infrared Heatspheres are more than just decorative features for your lobby, reception, gallery, Café, Bar or high-ceiling rooms. Thanks to the evenly heated lower hemisphere, they are a 360° indoor Infra-Red heating solution.
The Heatsphere combines a pleasant, 360° warmth with unique interior design whilst being extremely economical. The spheres can be painted or as standard in high gloss white, complete with steel string and mounting plate to ensure secure fixings.
Sphere details – 500mm diameter, 800w 230v 140c temp 7kg