SunLight Solutions and the manufacturer amBX, announce the availability of a new integration driver for the market-leading Lutron Homeworks QS system with the amBX lighting effects generator and can be seen on demonstration at the magnificent Pulse Cinema showrooms (image below) in Stansted, UK.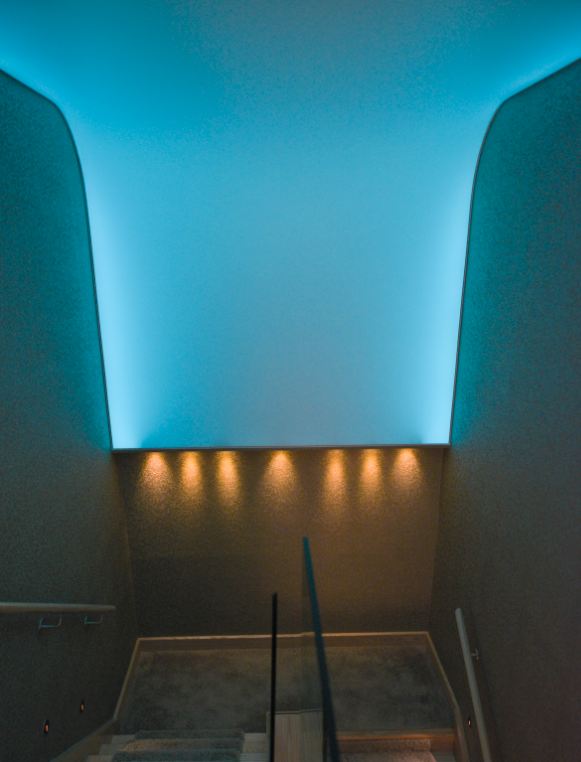 The amBX integration driver was created for SLS by Andy Casey of DemoPad. Andy has many years experience with Lutron technology and has an in-depth knowledge of the amBX solutions, so the Lutron developments were a natural progresion.
This latest development allows full integration of amBX Light-Scene Engine into a Lutron Homeworks QS system and opens up the entire dynamic and interactive lighting experiences possible from the amBX system.
The world of mood, ambience, entertainment and coloured lighting effects are now available with this new and exciting addition, being easy to integrate into the Lutron QS for the installers and easy control by the user.
amBX Light-Scene Engine works with any number of DMX controlled lights and now, designs and installations based on Lutron QS will no longer be restricted to a limited capability of this type of lighting. Whether it's for a single room or to add a deeper ambience to multiple spaces, a new range of possibilities with lighting is now achievable within a Lutron QS system.
Neil MacDonald, COO amBX, commented "We've been looking to add amBX capabilities into a Lutron system design for some time. This development makes it a seamless experience for the user and we're excited at the breadth of posibility this opens up for designers and installers"
Kevin Martin, MD of SunLight Solutions added "Installers have been asking for a true integration solution so that they can add the excitement of amBX into Lutron projects. I'm delighted this is now posible, we already have new dealers with new projects on the strength of this facility"
Call Sun Light Solutions on +44 (0)7887 634990 to become involved.