Stylish Mirror Splash-Backs
Long gone is the idea that tiles are used for your splash-backs in kitchens or bathrooms.
Beautifully designed gloss mirrors, available in a range of different tints (colours) will totally transform the appearance of your kitchen or bathroom. Available in silver, bronze, smokey grey or copper. We also provide the antique bronze and silver – Available upon request are other distressed finishes as well as sandblasted finishes, creating a satin finish.
New to our range is a selection of coloured mirrors – Green, blue, yellow/gold and purple.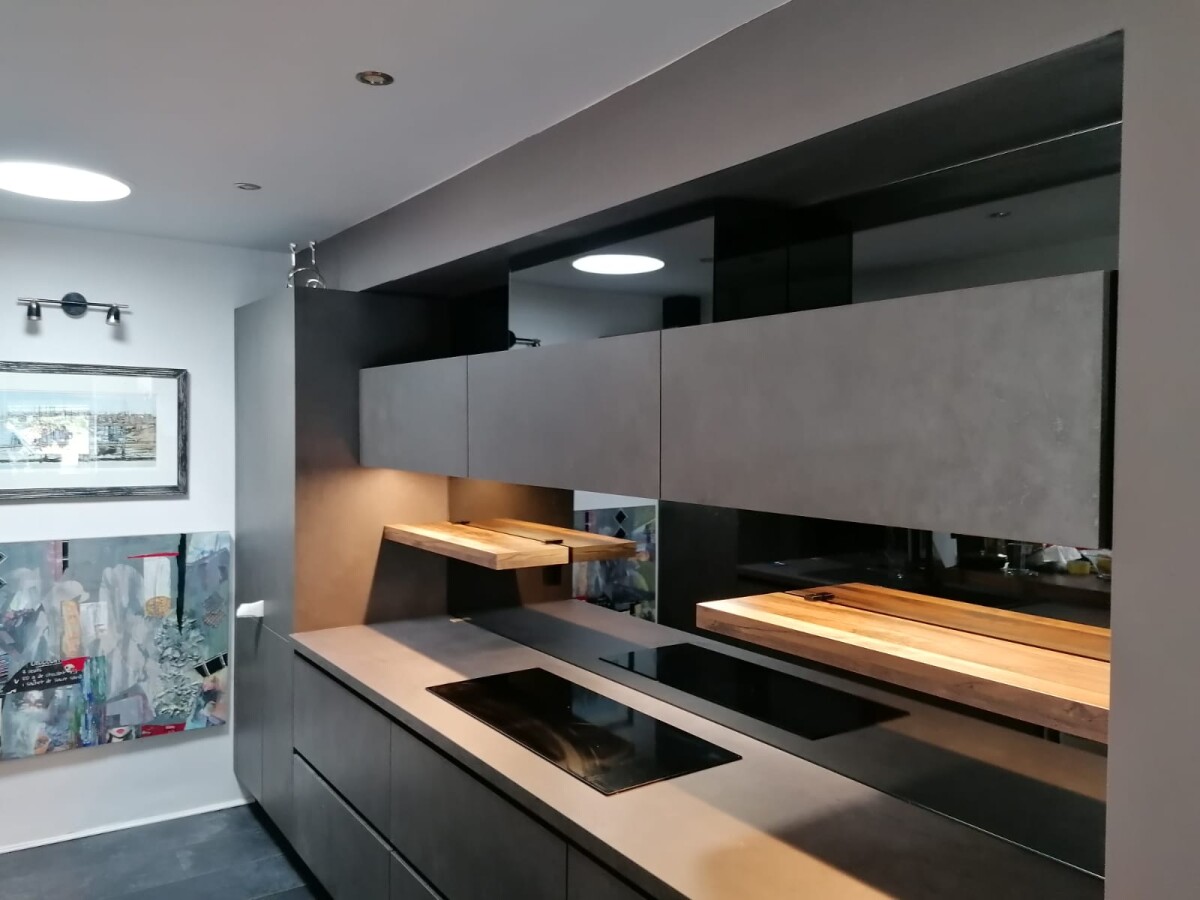 Smokey Grey Mirror installed above and below the units – The mirrors required precise hole positions fabricating to allow the shelves to be installed over the mirrors – Kutchenhaus Bury
Generally, 6mm mirrors are un toughened but if installed with the correct adhesive, will adhere to British standards as wall coverings. Care must be taken if used behind a hob. We would suggest that the mirror is installed upon a suitable material as an up-stand and that the hob is well clear of the mirror material. Once installed the mirror wall covering will generate a huge impact on a space, it will appear to open up a space and fill the room with light. Offering a seamless finish to protect the walls, creating the high level of design that a modern kitchen or bathroom deserves. It is not advisable to fit un-toughened mirror directly behind a gas hob or recesses to Aga style ovens.
We provide toughened mirror as as required. We also provide mirror in 4mm thickness.
Our range of mirrors are perfect for a bar area in particular when illuminated. Highly desired Gin/Champagne bars seem to be the obvious buzz words.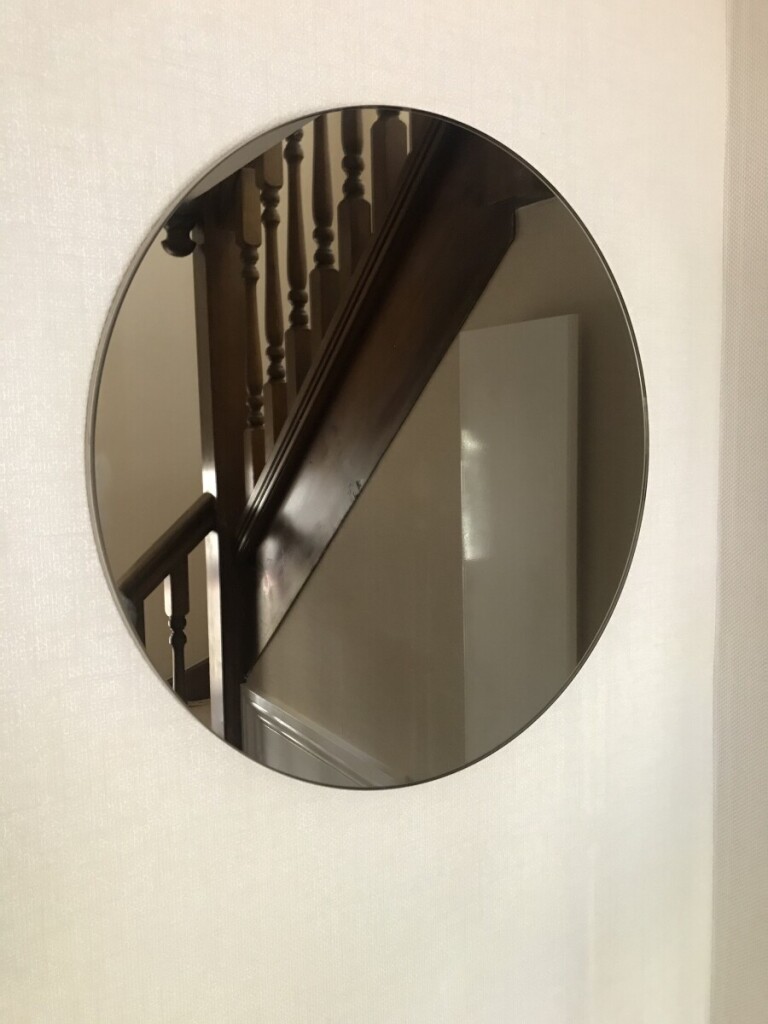 Any shape can be created – One of our circular bronze mirrors with ply backing board.
The glass is available in large sheets which means that you can install long or tall wall coverings without unsightly joins.
We offer a none visible waterproof coating to the surface of mirror glass if desired, which makes for cleaning the mirror much easier but it also offers a much more hygienic finish to the glass – Please request a proposal.
We offer a full template & fit service, which removes all of the worry of measuring for the glass mirrors required. Socket cut outs, notches, holes or extractor shapes can be fabricated by modern CNC machines.
Sheet sizes – 2550mm x 1605mm – Larger sizes could be available. Current supplies can be fluctuate, so please check at your time of ordering.